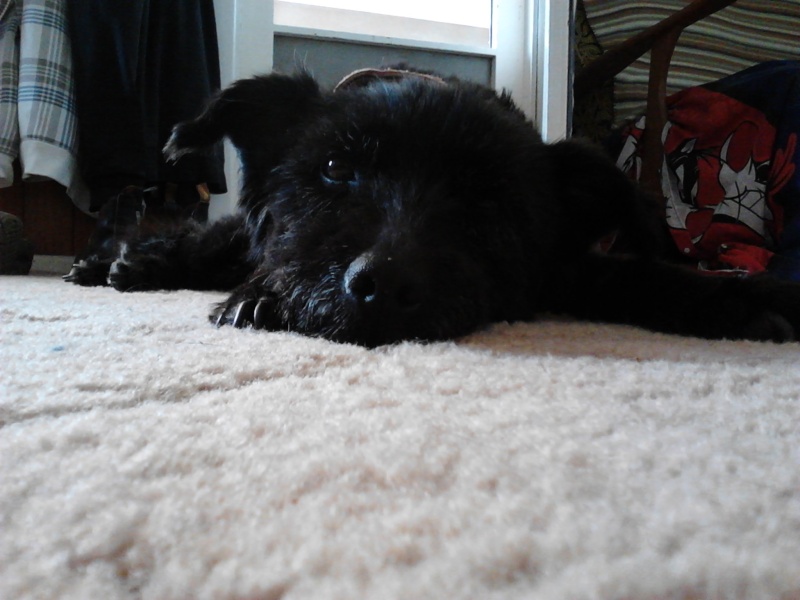 This is Kitty.
Kitty was abandoned a while ago and left in a back yard to fend for herself alone. She is now looking for a home. She is approximately 15 years old (could be older or younger), about 55cm tall. She s a poodle cross, we are thinking maybe a spoodle but unsure.
Kitty just wants to follow you around and snooze at your feet inside. She isnt too good with cats, but seems to get on well with my two dogs. She would be best suited to a home with older or no children. She is partly deaf, she can hear some things, but as to what I'm unsure. Other than her hearing and obviously old age she seems to be in good health.
if you or anyone you know might be interested please dont hesitate to message or comment!!!! Kitty is currently in the Mid North area, and depending on circumstances I may wish to conduct a property inspection (this is not meant to offend anyone, after what this dog has been through I just want to make sure her needs and requirements are best for her) Kitty is give away, but just because she is give away doesnt mean she will go to just anyone!!!! (once again this isnt meant as offence) Only SERIOUS people need to apply!!
My number is 0438090155