Would really like to find a housemate
Have a gorgeous property here and the most peaceful surroundings
You can have one or two rooms for yourself - and you can choose from the blue or yellow room as your bedroom - the furniture in the blue room is mine - so if you opt for the blue room - then Ill move my stuff into the yellow one!
The other room is currently 'the office' which to be honest - I havent used other than to put my desk and bookshelf and a couple of other things in there that can easily come out if you would like to turn it into another little space for yourself, or it can be turned into a second lounge room if you like, a spare bedroom for visitors, or can be left as an office space shared by the both of us!
Yellow room is in the house - Blue room is just outside the back door so is a little more private - and is just outside the bathroom door - still attached to house - will add plan below
All bedrooms have ceiling fans and the most beautiful views! Am open to having someone who has a child moving in as well - there is a primary school in Springton (less than 3km away), and in Mt Pleasant (10km away from front door).
Bus service from Mt Pleasant to TTP a few times a day - folk will often park their car near the bus stop in Mt Pleasant, get the bus into work/school/uni, and then back later in the day.
Your bedroom can be furnished or unfurnished - up to you.... A lot of the furniture in the rest of the house is the landlords - so you can bring your own if you like and the landlords can go into their shed for storage!
From Left To Right in terms of Bedrooms: Blue Room, Yellow Room, Office....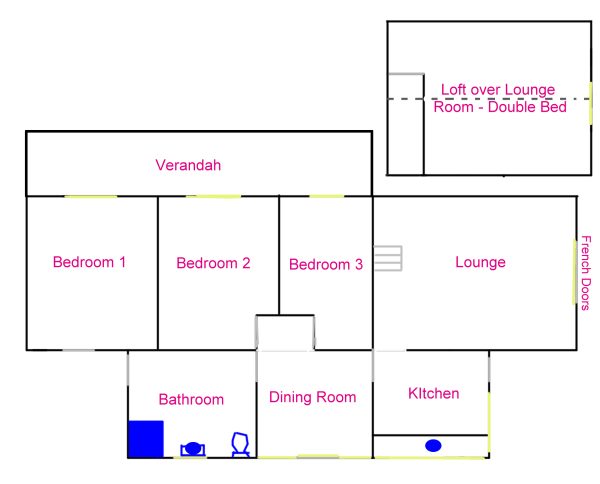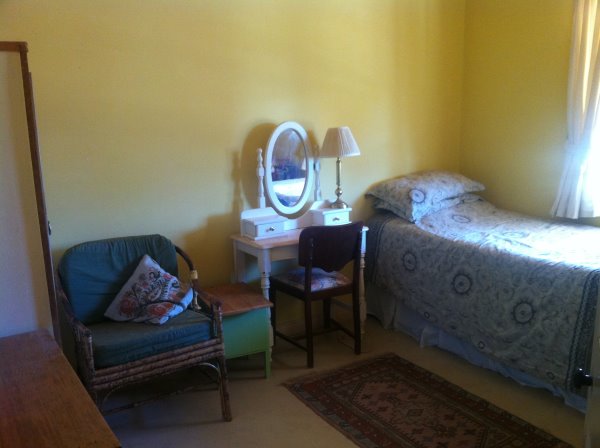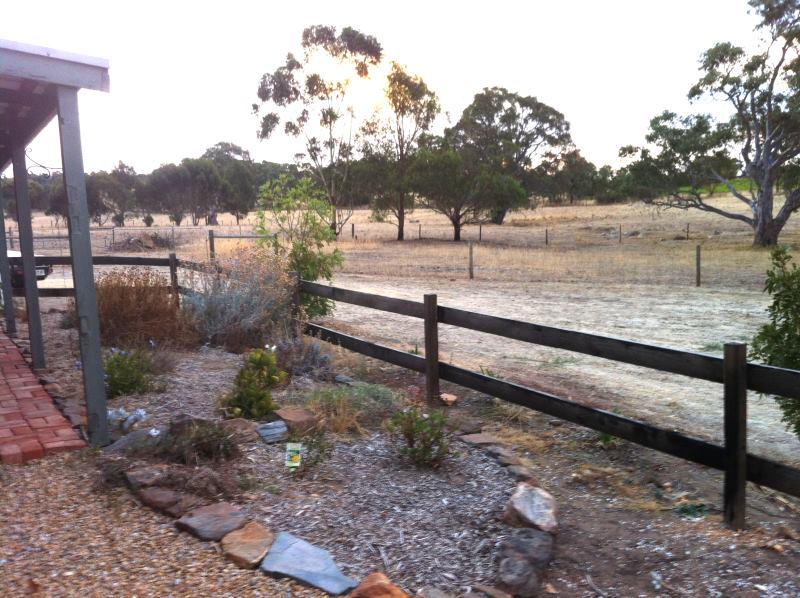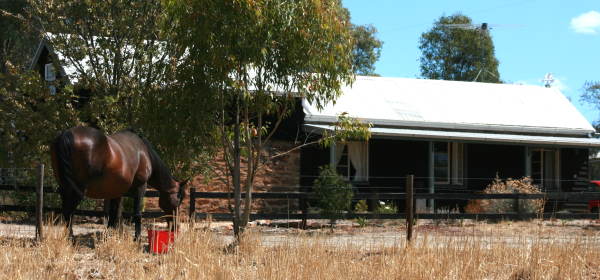 Would suit someone who would like to 'play ponies' all day, and if you are not working at the moment or studying from home/working from home -you can apply for a Carers Allowance/Payment and make sure I dont fall flat on my face, and act in a Carers capacity for me - am really struggling at the moment to get things done myself - body packs it in on me more often than not and my best role is supervisor of goings on! (STUPID body)...