All prices negotiable as we just want them gone
I can email pics of items to interested people.
Baby gear for sale
Jumperoo ($30)
both my kids have had hours of fun in this. Has lights and sounds when they jump and is easily moved from room to room to be whereever you are.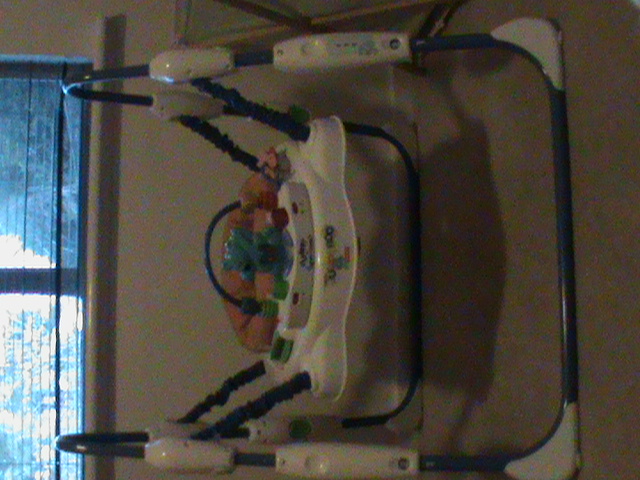 Medium dark timber cot ($150) and matching change table ($100).
both gorgeous pieces of furniture and in good condition. The change table will need a new mattress but the mattress on the cot is A1 condition (pics if required) cot has a drop down side for easy of getting bubs in.
Bassinet. ($30)
Great for when bubs is tiny. has basket underneath for nappies etc. Cream coloured material with emobosses stars and moons (very cute)
Also available baby cot bedding (sheets, quilt, blackets and mobile) for a girl and neutral
Baby bath. ($50)
High quality moulded/shaped plastic with rubber 'matting' to stop bubs slipping and comes with metal stand.
High chair. ($40)
The bees knees in high chairs. It is fully adjustable up - down, forward backwards, tilts etc. Good condition but needs new cushioning
3 wheel Beemer Q jogger, Black and green. ($50)
Ex condition. Extremely easy to manouver, even one handed. Great jogger!!
4 wheel pusher. ($20)
Lightweight and good for those 'quick trips' into the shops
Household furniture
Pool table (no room for it at the new house so make an offer!!)
inc'
4 x cue in varying lengths
1 x spider
1 x bridge
1 set billard balls
1 set snooker balls
2 x triangles
2 felt brushes
chalk
numbers for 'Kelly pool'
Cue stand and wall mounted score board
Double bed with mattress. (make an offer)
been used as the spare bed so has had hardly any use.
A beautiful timber bed with iron frame work. Available with mattress in very good condition
My cat will be very sad to see this bed go as she has ben the ony one to sleep on it for the past 7 years
Leather 3 seater couch. Taupe in colour (make and offer)
Classy couch but has wear marks
Glass 4 seater dining table with chrome legs and frame with 4 black vinyl chairs with chrome frames
very classy setting but we wil be getting a bigger one in the new house
Please note: the table and couch will be needed until we move (4 weeks)